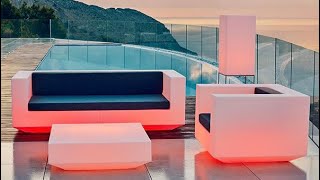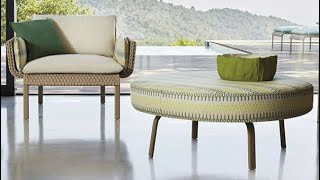 Meteor Outdoor Table and Stools
The Meteor lighted table or stool is available in matte colors or illuminated style.

The lighted style uses a 9W LED with a 10' long electrical cord

The LED version can be set to continuously rotate through several different colors or you can select it to display only one color or white light only. A remote control is included. One remote can be used for any number of lights.

When not in use the illuminated Meteor will be white in color.

It is rotational molded of a high quality polyethylene resin that is very weather resistant in all climates and has a smooth finish. This is a commercial grade product that is almost break-proof when knocked.

2 year manufacturer's warranty. Made in Italy.
Product ID# 272051

Small: 23''L x 20''W x 12''H
Medium: 35''L x 21''W x 13''H
Large: 47''L x 28''W x 14''H
Estimated Ship Time:
8 weeks
Small - Matte Colors - $595.00
Medium - Matte Colors - $950.00
Large - Matte Colors - $1,195.00
×

Secure Site
Tested: December-04-2023