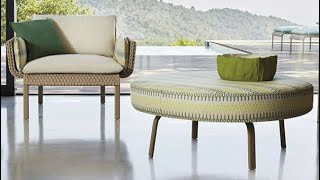 Lou Lou Occasional Table
The contemporary design of the Lou Lou table is perfect for casual dining for both homeowners and commercial properties.

The table is available in round or square tops.

Constructed of high quality polyethylene resin with a white HPL top with a black core stripe on the edges.

The table base is available in several matte colors.

This is a commercial grade product that is almost break-proof when knocked. The color finish extends throughout the item so it will not chip or peel and will not show a different color if scratched.

2 year manufacturer's warranty. Manufactured in Italy.
Product ID# 272072

14'' H
24'' Dia.
24''Sq.
17''H
24'' Dia.
28'' Dia.
24''Sq.
28'' Sq.
21''H
24''Dia.
28''Dia.
24''Sq.
28''Sq.
Estimated Ship Time:
8 weeks
14''H x 24'' Diameter - Matte - $725.00
14''H x 24'' x 24'' - Matte - $725.00
17''H x 24'' Diameter - Matte - $795.00
17''H x 28'' Diameter - Matte - $1,050.00
17''H x 24'' x 24'' - Matte - $795.00
17''H x 28'' X 28'' - Matte - $1,050.00
21''H x 24'' Diameter - Matte - $850.00
21''H x 28'' Diameter - Matte - $1,095.00
21''H x 24'' x 24'' - Matte - $850.00
21''H x 28'' X 28'' - Matte - $995.00
×

Secure Site
Tested: December-04-2023